1819
The Founder: Ernst Christian Schramm founded the company E. C. Schramm & Co. in Bremen, the Free Hanseatic City on the river Weser. Initially the import of tobacco was the main business but this tobacco was transported on part-owned ships already. So the tradition begins here, seven generations ago.
1828
Or should we say eight generations? This year Schramm took over the company C. C. Hucke & Co. after his father-in-law C. C. Hucke passed away. Hucke started his business in 1797 already and was a trading house as well and also already owned parts in sailing ships. That is why we can go back one more generation and if you look at our office building you will find the year 1797. That is the reason why in 2019 we celebrate 200/222 years. This clearly makes Vinnen the second oldest shipping company in Germany.
1832
The Second Generation took over: E. C. Schramm died and as he had no son the company has been passed to his son-in-law Carl Diedrich Westenfeld who successfully continued.
1836
The first fully-owned ship was bought by E. C. Schramm & Co. She was the schooner-galiot "Susanne", named after his wife, E.C. Schramm's daughter. Soon after that the full-rigger "Ann" with 150 registered tons followed.
1862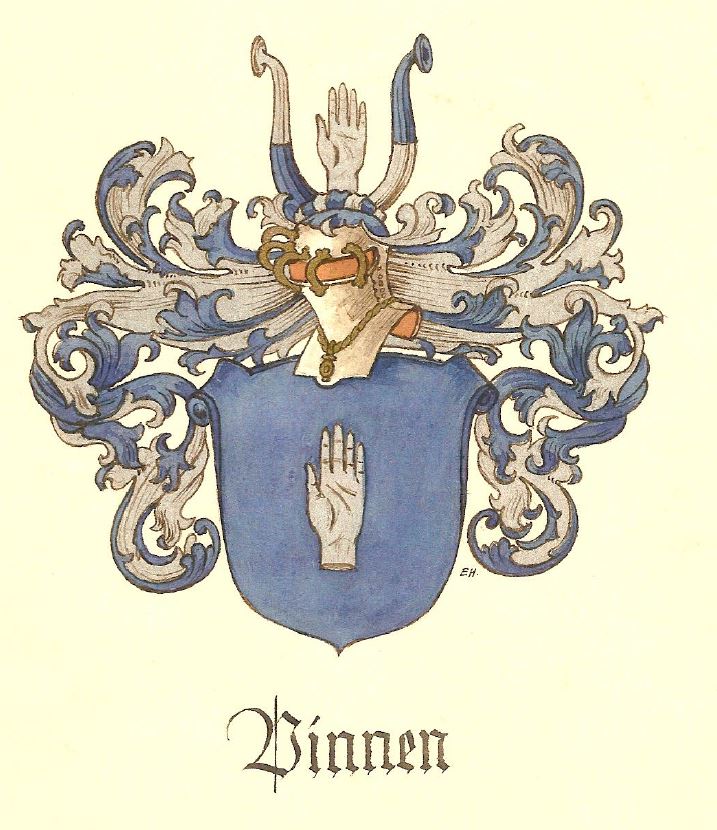 Generation No. 3 – another son-in-law: The next hand-over was again to a son-in-law. C. D. Westenfeld's daughter Jenny was married to Johann Christopher Vinnen, who was called Christel. Vinnen was the son of the vet Philipp Vinnen. Vinnen is an ancient farmers lineage from Westphalia that can trace back their family to 1420. One of the most famous jurists in the 17th century, Prof. Arnold Vinnen (also called Arnoldus Vinnius) was from that family.
1865
Christel Vinnen continued as the sole Owner after Westenfeld died. By now the owning and operating of sailing ships was of bigger importance than the trading part. In the beginning the cargo was mostly tobacco from the United States. But now the import of oil which was transported in kegs was the most important cargo. For the discharge and storage Vinnen started its own port terminal in Nordenham, a village down the river Weser. That was safer compared to doing it in the port of Bremen which was in the middle of the big city.
1886
Generation No. 4: F. A. Vinnen Friedrich Adolf Vinnen, the second son of Christel joined the Reederei as Junior Partner.
1890
From wood to steel. This year Vinnen bought the first ship built in steel, the "Adolf". She was built in 1874 in England as at that time only English yards could handle steel shipbuilding. With 1.734 tons, 82 m long, she was much bigger than the wooden ships.
1891
From this year onwards Adolf Vinnen was also very active in many ventures outside of his family company. Together with partners he founded important and big companies like Deutsche Dampffischerei-Gesellschaft "Nordsee" and "Midgard" Deutsche Seeverkehrs AG. Nordsee is the first to build up a cooled supply chain to distribute and market fresh sea fish to all places in Germany. Later they had the largest deep-sea fishing fleet in the world. Today the chain of fish restaurants "Nordsee" are still successful in the German market. Midgard was the first private company that operated a whole port, Nordenham. Vinnen was the driving force behind this idea. Midgard is still in operation as part of the Rhenus Group.
1909
This marks a rift in the history of Vinnen. The senior Christel Vinnen retires. But the partition of the inheritance didn't go well. F. Adolf Vinnen got all land and the shipowning business- but not the vessels. Vinnen's siblings got all vessels and transferred the management to a Hamburg based shipmanager. In 1913 they founded "Vinnen Gebrüder" and held this separate company until 1927.
1910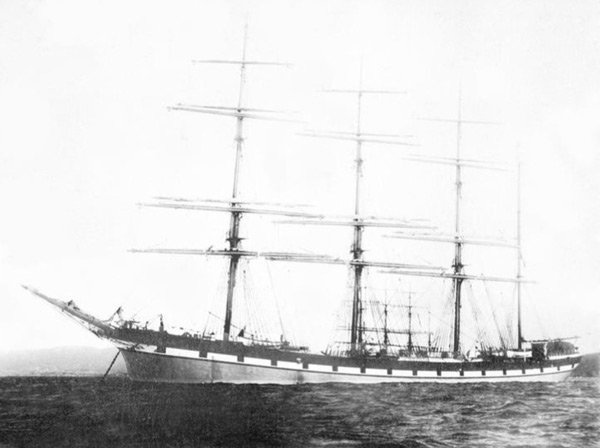 So F. Adolf Vinnen had to build up a fleet again and did so quickly and successfully. This year he bought four big steel four-mast-barks from Liverpool. The ownership is transferred to Bremer Stahlhof AG, a company he had bought earlier. The following year Vinnen bought Aktiengesellschaft "Alster" from Rob. Sloman with a fleet of eight large tallships.
1912
Change of name: E. C. Schramm & Co. became F. A. Vinnen & Co. Being the second generation with the name Vinnen and the fourth generation in the family Friedrich Adolf Vinnen gave her his family name. Also this year he builds the new office building at Altenwall 21 facing the river Weser. Even today, more than 100 years later we are still in this building. The large fleet of 12 vessels saw golden years.
1918
At the end of the first world war all ships are lost or had to be delivered to the victorious powers. A new start was required.
1921
Absolutely determined to take up worldwide trade with tallships again Vinnen ordered the "Magdalene Vinnen" at Krupp Germaniawerft in Kiel. She was a four-mast bark with a relatively strong engine and was the largest commercial sailing ship of the world. Almost 100 years later she still sails as "Sedov" for the University of Kaliningrad as training vessel. Additionally as of 1922 Germaniawerft built five five-mast schooners for Vinnen that became world famous for their innovative sail plan. All vessels were mainly carrying wood from South America and wool that they brought from the U.S. and even Australia to Europe.
1926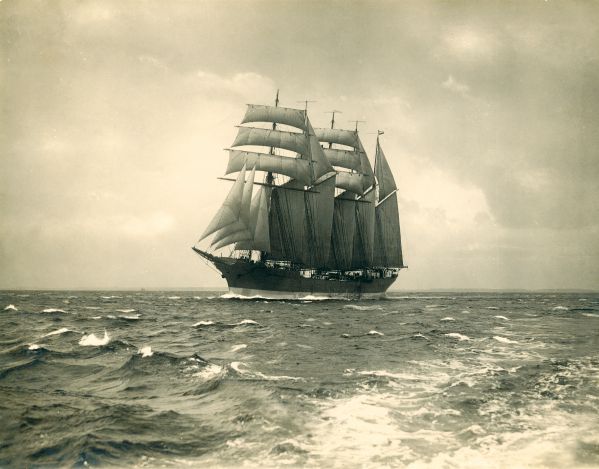 The fifth generation: F. Adolf Vinnen untimely dies at the age of 58. His son Werner Vinnen had to interrupt his studies and took over the company being only 21 years old. He could only do this with the help of loyal employees and the experienced longtime manager (Prokurist) Julius Bischoff.
1931
Having survived the Great Depression Vinnen developed further and managed the transformation from sailships to steamers and motorvessels through conversions and purchases of secondhand tonnage.
1945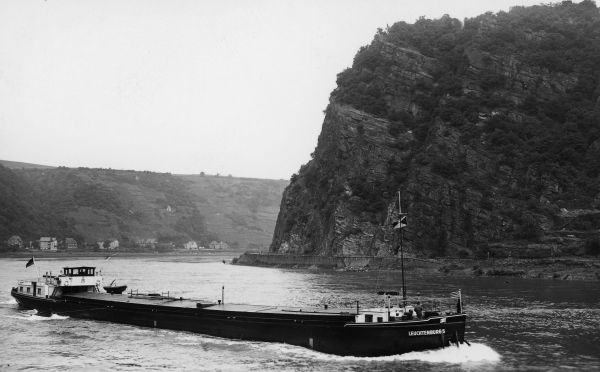 The situation after after World War II is similar to the first war. All vessels of the Reederei were destroyed during the war or had to be handed over to the allied forces. The office building was destroyed, only the nice facade remained and was secured. German owners were not allowed to build seagoing vessels until 1950. Werner Vinnen thus rebuilt the business with rivergoing vessels and tugboats.
1950
The re-entry into the international seagoing trade was successfully started. From the rebuild office building at Altenwall 21 in Bremen some vessels were purchased and through good business connections from before the war found their cargoes. Under a joint venture with Ernst Glässel Vinnen operated tweendecker and even two large fish trawlers.
1955
Newbuildings: "Adolf Vinnen", named to honour his father, was ordered and built at Rickmers-Werft in Bremerhaven. We call her to be the truly Bremen ship, because she was built in Bremen (Bremerhaven is part of the state of Bremen), always sailed under the Bremen flag for Vinnen and was even scrapped in Bremen at AG Weser in 1979.
1959
Christel Vinnen started as generation No. 6 : Werner Vinnen's son joined the business after a comprehensive shipping education in Germany and abroad. As of 1965 he became Managing Partner and runs the activities together with his father. Several newbuildings and secondhand vessels were purchased and chartered out to Liner companies.
1970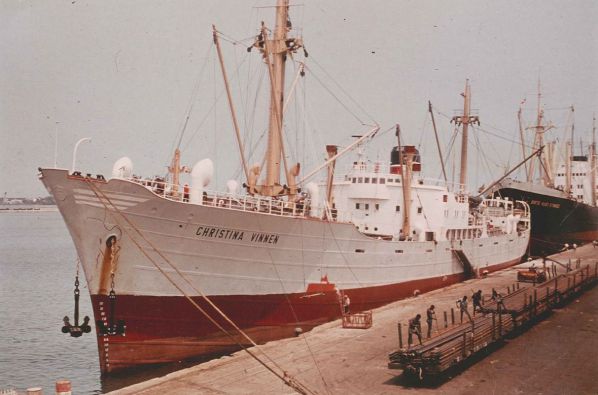 As of 1970 Vinnen entered Liner Shipping. As partner in "EAL – Europa Afrika Linie" F. A. Vinnen was involved in regular services from Europa to West African ports. Most of Vinnen's vessels were employed in these trades.
1980
Hamburg trading house Ludwig Wünsche & Co. (later Wünsche GmbH & Co. KG) bought into the company and enabled a further speedy development of the shipowning activities.
1981
Welcome container shipping! Very early Vinnen saw the potential of container ships and fully concentrated on this type. As of 1981 nine ice-class container vessels were built in Neptun-Werft in Rostock – the Neptun types. The traditional family names for the vessels were dropped, instead the more neutral "Merkur-names" were chosen. Merkur is the German version of "Mercury". As he is the Roman god for financial gain, commerce and luck that seems appropriate.
1984
In the following years Vinnen used the German KG model for ship finance. Together with KG houses like Hansa Treuhand, HCI and MPC Vinnen used the German retail capital market to raise equity for ship investments. The first KG fund ordered the modern container freighter of 1.320 TEU "Merkur Sea" at Bremer Vulkan yard. She was sold after 22 years of successful operations.
1986/2003
More containership newbuildings of sizes between 1.000 and 2.800 TEU have been build for Vinnen at mostly German and Polish shipyards. Time chartering these vessels to the internationally operating container liner companies secured best possible employment of the fleet.
1999
Again, another generation: Diplom-Volkswirt (Economist) Michael Vinnen, son of Christel Vinnen, after several years working with another shipowner joined his forefathers and continued what has become a family tradition of 180 years. In 2001 he became Managing Director, 2003 Managing Partner. Christel Vinnen steped back but remains in an advisory role.
2011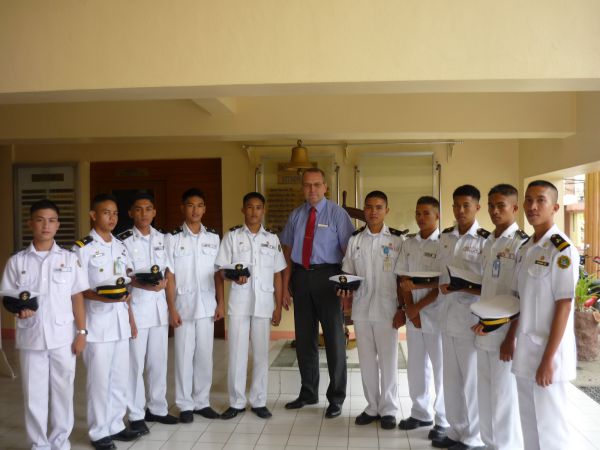 Bernd Hein, Managing Director of Vinnen, initiated the starting of F. A. Vinnen Philippines Inc. (FAVP) in Manila, a company closely linked to Vinnen. FAVP provides crewing services for Philippine seafarers primarily for the Vinnen vessels. Over the years FAVP selected and trained over 60 young cadets to become the future Captains, Chief Engineers and senior officers on board of the Vinnen vessels. As of 2019 these services are successfully marketed to third parties as well.
2016
This marks an important year in the long history as Michael Vinnen bought back all shares from the Wünsche group and became the sole Owner of F. A. Vinnen & Co.
2017

The business model list extended by successfully offering management services for vessels without (part-)owning the vessel. US-listed Costamare Inc. resp. Costamare Shipping Company S.A. of Greece entrusted five large vessels to Vinnen for full technical, nautical and crewing management.
2018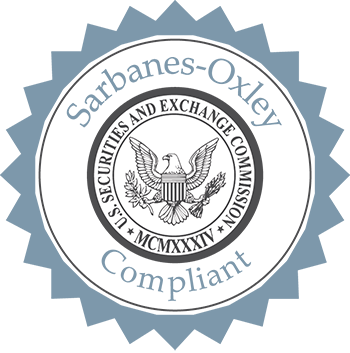 The management systems of Vinnen are thoroughly checked and verified by auditors. All processes are found to be in full compliance with US stock exchange requirement (SOX -> Sarbanes-Oxley-Act). Together with the proven fulfilment of all other requirements this gives additional trust to all of Vinnen customers.
2019
F. A. Vinnen & Co. (GmbH & Co. KG) celebrates 200 years since its inception and as the roots go back to 1797 also has 222 years of history – the second oldest shipowner of Germany. The whole Vinnen team ashore and on board proudly joins in the celebrations.